Despite an increasingly open debate about the consumption of porn, and the implications that can follow, there has probably never been as much available as today. What's new is exclusive pornographic content via the Onlyfans site and app. Amanda Bredén has many followers there, makes a lot of money and shares openly about her profession. What might this normalisation of the porn industry mean, we ask?
About Amanda Bredén
| | |
| --- | --- |
| Born | 1992 |
| Family | Husband and two sons |
| Occupation | Pornographer, hotel owner |
| Income | 220 000 SEK /month (according to own information) |
| Live | Båstad |
| Social accounts | Instagram: @officialamandabredenTwitter: AmandaBreden |
Amanda Bredén – XXX
Amanda is the wife and mother of two from Båstad who went from glamour model to porn star in just a few years. It's not prostitution, according to herself and many others, but it is sex she sells. In pictures and videos she is not only naked but also performing various sexual activities, often with her husband involved. There is no difference in the content she sells compared to what is found on a porn site.
By her own account, she can earn 300 000 SEK in a month. How is this possible, one asks? The porn industry is not exactly known for being the route to the million. However, there is a huge amount of money and many people willing to pay for exclusive content. That's the way it seems to have been.
Amanda Bredén – an entrepreneur of her time
Amanda Bredén was already a bit of a glamour model, so when she and her husband started sharing porn videos, they made a killing right away. In the documentary Pornfluencers, they say they simply couldn't let the opportunity pass them by. When the social media platform Onlyfans hit the big time in 2020, it became the big cash cow.
Onlyfans has really got the digression going from shameful to enterprising. Together with her husband, Amanda has now bought a hotel business with the money they earned. It has opened up many opportunities for people around the world to have a new source of income. Those who praise the site and its impact say, among other things, that it:
empowering women over their bodies and working lives
gives women new economic opportunities from the security of their homes
washes away the taboo label on sexual content, fetishes and orientations
deletes the intermediary such as pimps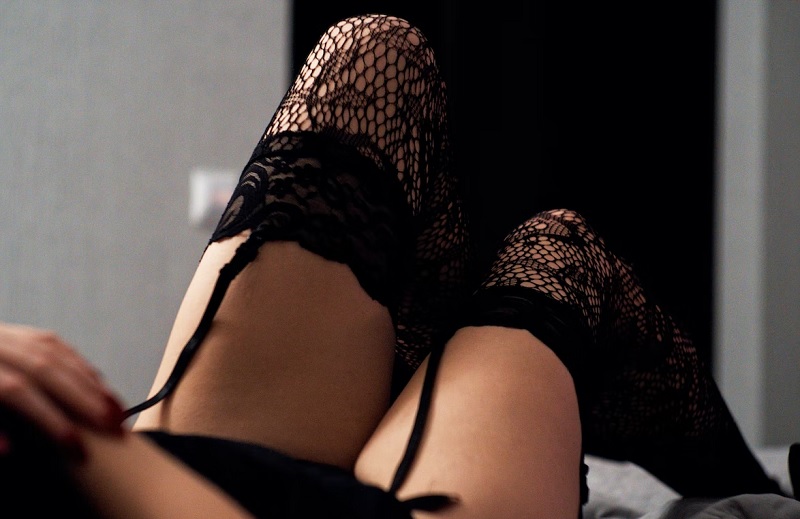 Onlyfans and the successes
Onlyfans had a huge impact during the pandemic, going from 7.5 to 80 million users in 2020. Today they have over 130 million users. Some speculative reasons why the site became so popular are:
Loneliness and isolation during the pandemic – people seek contact any way they can
Unemployment – many lost their jobs and were isolated at home. Starting to sell visual and sexual content online became an income opportunity
Boredom – people were bored and consumed a lot of regular porn as a distraction
Exclusivity – the way the site is structured creates real contact between consumer and creator. It is chatted, the buyer can order specific content and feel special
Risks of selling sex and porn
There are also clear risks involved in getting into the porn industry, as many testify. It's easy to be attracted to the few who earn big bucks and project an image that they love their job. Making your subscribers believe that they love you is also part of the sales technique. However, negative consequences that may accompany the profession are:
Thinking about limits – the more you do, the shorter the step to the next thing
The quest for money – you may not really want to do a certain thing but how do you say no to the money?
Gateway to prostitution – as I said, it's hard to say no to money
Paedophilia – despite the age limit, there are many testimonies of young people being lured into the industry with promises of money and more
Lost self-respect and self-esteem
Distorted relationship to sex, one's own and other bodies
Content on Onlyfans can easily leak out and then it cannot be charged for