Sanne Alexandra Josefson, born August 8, 1989, is a well-known influencer and entrepreneur. She goes by the name Sanne Alexandra as an influencer and writes a lot about fashion and health. She also designs clothes that she sells through her online shop. She is also married to former hockey player Jacob Josefson, who has previously played for teams such as the Buffalo Sabres, New Jersey Devils and Djurgården Hockey.
Short facts about Sanne Alexandra
| | |
| --- | --- |
| Full name | Sanne Alexandra Josefson |
| Known for | Influencer, hockey wife. |
| Age | Born in 1989, 33 years old |
| Length | Unknown |
| Living in | Eskilstuna |
| Number | Sanne Alexandra Josefson's phone number is hard to find online |
Sanne Alexandra Josefson background
Sanne Alexandra grew up in Eskilstuna. She is a well-known influencer, runs her own business and also designs clothes. She often writes about fashion, family life and health. She has also appeared in the reality series Playmakers, which was broadcast on TV4. Playmakers followed the wives and girlfriends of a number of hockey players in their daily lives. She has also studied fashion in the USA. She also has a sister who has sometimes worked as her assistant.
Officially about Sanne Alexandra Josefson
On Merinfo you can read the following information about Sanne Alexandra Josefson:
She is 33 years old
She lives in a house in Torshälla
The company Sanne Alexandra Josefson AB is located at the address
She lives with Jacob Josefson who is 31 years old
Her birthday is August 8
She has two corporate involvements
Sanne Alexandra Josefson children and family
Sanne Alexandra Josefson and Jacob Josefson got married in 2016, before that they were boyfriend and girlfriend. The wedding was held between 14 and 16 July at Sundbyholm Castle. The wedding itself was on 15 July. The bride and groom invited 148 guests to the wedding. The couple had four bridesmaids and marshals each.
Jacob Josefson, born 2 March 1991, is a famous Swedish former ice hockey player. He has played for the Buffalo Sabres and the New Jersey Devils in the NHL, USA. In April 2018, he signed a two-year contract with Djurgården Hockey. In August 2022, Jacob Josefson announced that he would end his long hockey career, and nowadays he works, among other things, as a hockey expert on TV.
Since their wedding, they have had two children together. Frans who is 4 years old and Selma who is 2 years old. They have also moved several times. First they lived in an apartment in Östermalm in Stockholm and then moved to a house in Nacka outside Stockholm. This year the family moved again and currently lives in Torshälla.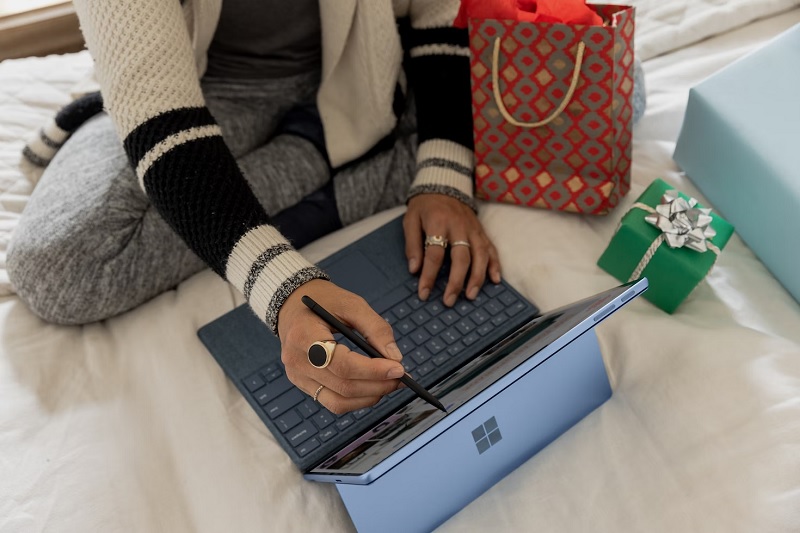 Sanne Alexandra in social media
Sanne Alexandra is a well-known influencer and therefore has a large presence on social media. Her Instagram account, where she goes by the name sannealexandra, has over 200,000 followers. She posts several updates every day and is very active on her Instagram Story. She writes mainly about fashion and family life, but has also posted more private photos of when she suffered from melasma after a pregnancy.
She also used to have a popular blog, but has stopped writing on it in favour of her Instagram account. Since many people are curious about Sanne Alexandra, there are some threads on Flashback about her. Among other things, it talks a lot about the harsh criticism she faced when she promoted her clothing brand on the day Russia invaded Ukraine.
Sanne Alexandra clothes
It's clear, to say the least, that Sanne Alexandra has a keen interest in fashion and clothes. From time to time she releases garments that she has designed herself, and sells them through her online shop. Examples of garments she has designed include leggings and dresses. In the online shop you can also make a return and similar requests.